(titolo sconosciuto) →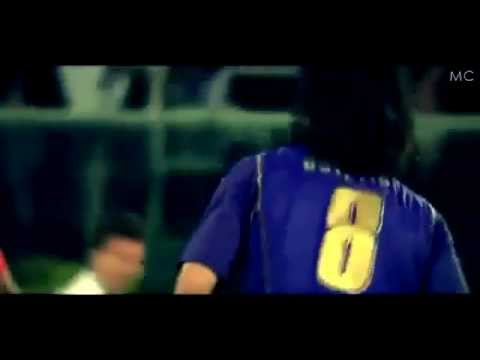 Socialist Network: Della Valle di lacrime: il lupo... →
Bucone un direi….l'è ma un trombino di prima categoria! socialistnetwork: - "Bucone", così chiamato per distinguerlo dal fratello "Buchino" (così i due fratellini sono chiamati nella città del sindaco così giovane che allo stadio paga ridotto), si incazza con la famiglia Agnelli. In ballo c'è molto più delle cazzatelle di facciata, visto che il mondo imprenditoriale…
"A signò sei n'pedone mica n'arfiere!"
– Autista romano a donna che attraversa in diagonale (via dapa)
viola scuro
VOGLIAMO LO SCUDETTO CIABATTA CACCIA IL GRANO                                                      Gabba
..Autunno..
..tra il pc formattato,la nuova casa da dividere col mi omo,la consapevolezza sempre più entusiasmante di esser diversa dal 97% dei miei colleghi e la relativa frustrazione che provoca loro,la prima vittoria in campionato della Fiorentina , i pochi giorni che mi separano dal mio compleanno, il tempo rosicchiato alla vita per stare con la mia migliore amica,la ritrovata grinta con cui affronto le...
"Questo Autunno sarà la primavera di molte cose, nuove e belle."
– cartastagnola (via elicriso)
"La sua vita sarebbe stata più facile se non l'avesse amato tanto, ma non poteva..."
– J. Franzen Le correzioni, pag 281 (via elicriso) bellissimo libro..
Watch
elicriso: pincushionhearted: biancaneveccp: 500daysofwinter: OMG OMG OMG passateci sopra il mouse *-* che cosa carinaaaaaaaa! (via elise-masters) come si fa a smettere*___* ?
Juve Merda
Ho adottato un gatto,anzi è lui che ha adottato me. Ho sedotto un ragazzo, anzi è lui che ha sedotto me. Sono una ragazza fortunata e ottimista,anche se tifo Fiorentina….
"L'amore visto dai bambini L'amore è la prima cosa che si sente, prima che..."
– (via paolotumblr, rinascendo) L'amore è quella cosa tra lo stomaco e i polmoni che ti amplifica e semplifica la vita. Ilaria,32anni (bimba dentro)
"l'amore deve essere facile. Deve fluire naturale come una carezza sulla pelle...."
– ancora, Spetide (via paolaesse) (via elicriso)
perchè quando prende bene..
prende bene.
"La vita è più facile se si teme soltanto un giorno alla volta."
– Charlie Brown (via littlechini)        ..è la sofferenza che è assoluta..quando ce l'hai,quasi mai.
"E l'amore ha l'amore come solo argomento E il tumulto del cielo ha sbagliato..."
– Dolcenera - Fabrizio De André (via littlechini)
SanGiovanniNonVuoleInganni
L'amore è la cosa più sconvolgente….
..listen to me...
hneeta: cubeinthedesert: batchiara: rosesandcherubim: non sono il tuo soprammobile, e neppure un oggetto di antiquariato da rispolverare di tanto in tanto, nei momenti di noia. forse sono pazza, probabilmente emotiva fino all'esasperazione, sicuramente volubile. ma sai che c'è? voglio smettere di chiedere scusa a me stessa e a chiunque altro per come sono.
Sono vegano e ho la Botta
Piazza Santo Spirito                   -Firenze-
Watch
grullai
Lettera Aperta  A chi mi incontra per strada e mi chiama "Cesare"; a chi ha preso la pioggia, il sole, il vento al Franchi; a chi ha fatto le vacanze a Folgaria, a Castelrotto e a Cortina;  a chi ha pianto per un rigore sbagliato o per la gioia di Anfield; a chi ci ha creduto come me e si è emozionato per una solitaria bandiera viola ad una finestra;  a chi ha pensato che, nonostante...
per GattoMalestro
Quando ci parliamo con le difese abbassate, in squarci di verità, ci viene l'alta marea negli occhi…
Ricordati Amore che mi devi una bile..
(Firenze, via por S.Maria-gessetti su asfalto)
elicriso: robertodragone: Ora a parte gli scherzi, sinceramente avete un po' scartavetrato i coglioni con i propositi sull'anno nuovo, sui tag delle foto in facebook, sulle preghiere perché sia un anno migliore di questo. L'anno, il tempo, è qualcosa di astratto, a cui noi abbiamo dato un nome e che solo noi riteniamo tanto importante. E qualcosa che c'è e non c'è. Quindi? Quindi potete...
stagione delicata per passione forte
(..) I'm an animal trapped in your hot car I'm all the days that you choose to ignore (…) I'm only stick with you because there are no others It's all right It's all wrong It's all right It's all wrong
"Scrivi, ti prego. Due righe sole, almeno, anche se l'animo è sconvolto e i nervi..."
– Dino Buzzati (via lentiggini)
MERAVIGLIOSI
Grazie Cesare, grazie ragazzi!!
ma, accidenti, profumi di buono, come casa. →
lentiggini: plettrude: 11ruesimoncrubellier: ci s'incontra quando si è disponibili, quando ci si può lasciare andare a qualcosa di diverso, di completamente diverso, con un'altra persona. quando si è perfettamente in grado di stare bene da soli, quando non serve un altro per riconoscere la nostra esistenza. quando si è disposti a mettersi in comune, mantenendo la propria unicità (il che...
we're counting the stars
I nostri abbracci son di una sostanza delicata e triste, i nostri baci sono morbidi con un solo cuore sulla lingua, è la familiarità che ci uccide.